Skiing and other winter sports such as snowboarding, snowshoeing, ski fond are synonymous with great pleasure and excellent opportunities to get to know amazing places.
And Switzerland is the highlight of any winter holiday. Combining the adrenaline of the sport with the stunning landscapes, not to mention the gastronomy and the thermal baths. Skiing in Switzerland is something you have to do one day!
Whether you enjoy downhill, cross-country skiing, or snowboarding, there are ski resorts to suit your needs. With wide slopes, giant half-pipes, and endless snowfields—all with comfort and easy access. No wonder Switzerland has some of the best skiing in the world!
Today, I will talk about the ski resorts that I consider the best here in Switzerland. They are all beautiful, and I can't tell you which one is my favorite or most impressive.
ZERMATT
Ah Zermatt … so beautiful and charming …ski resort, in the canton of Valais, is located at the foot of the Matterhorn /Cervin – that mountain they have in Toblerone chocolate. You can't get around by car. The main street of the town is entirely pedestrianized. The most elegant hotels have navettes—shuttles that can transport luggage for you.
Tourism in Zermatt is extremely high, especially in the winter when skiers come to conquer the Matterhorn. But it is a popular destination all year. In the summer, visitors come for hiking, climbing, and mountaineering in the nearby mountains.
The ski resort offers skiing and snowboarding on more than 350 kilometers of marked trails. The Matterhorn Ski Paradise is one of the largest ski areas in Switzerland.
You can find everything from campsites and hostels to flats, studios, and luxury hotels.
How much does it cost?
The price of the 6-day pass package varies according to age: children aged 9-15 pay 192 CHF, 16-19 year olds 326 CHF and adults 383 CHF. Free ski pass for children up to 8 years old. And on Saturdays: the Zermatt ski pass is free for children under 16 years of age.
The price can vary according to the period, and the earlier you buy your pass, the cheaper it is.
New is the beginner pass (1-6 days) which offers access to the Sunnegga-Blauherd beginner area with its blue ski runs, the easiest.
Price from CHF 56 per day, children 9 – 15.99 years old: 50%, youth 16 – 19.99 years old: 15%. The amount of the reduction depends on the date of birth. An official identity document showing date of birth is required.
Website: Zermatt
VERBIER
The ski resort of Verbier is one of the most popular tourist destinations for young people. Very popular.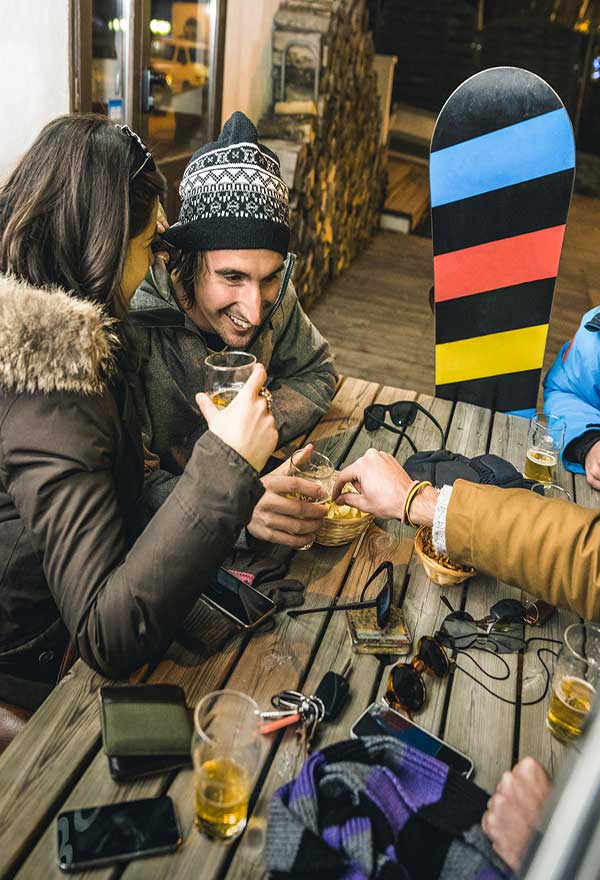 Skiing and snowboarding are the main attractions in Verbier, but this ski resort in Switzerland also offers a variety of other activities. Every year, thousands of people come to Verbier to enjoy its skiing and snowboarding facilities.
There are also a number of restaurants and bars. The after ski is very well known, and the bars get ready to welcome the liveliest for a happy hour directly on the ski slope.
If you are looking for a place to enjoy winter fun, Verbier is the ideal destination. You will not be disappointed!
How much does it cost?
The price of the 6-day pass package varies according to age: children aged 7-14 pay CHF 165, 16-25 year olds pay CHF 278 and adults pay CHF 330. Free ski pass for children up to 9 years old.
Website: Verbier
CRANS MONTANA
Crans-Montana has quite a large ski area. The quality of the slopes is simply perfect for all riders! You can count on 55 km of slopes for beginners, 70 km for intermediates, and 15 km of difficult slopes for the most advanced. Your snowpark offers snowboarders and freestylers excellent facilities!
There are also many great off-piste spots. The beauty of the landscape combined with the quality of the snow in Crans-Montana and plenty of sunshine … Skiing holidays are guaranteed!
As far as after-skiing is concerned, you can relax in a tea room, a small traditional café, or a terrace at altitude directly on the piste with DJs and cocktails. The good thing is that there is something for everyone here!
Other fun things to do in Crans-Montana include snow tubing, tobogganing, skating, swimming, hiking, shopping, and pampering at the spa.
How much does it cost?
The price of the 6-day pass package varies according to age: children aged 9-15 pay CHF 264, 16-19 year olds pay CHF 465 and adults pay CHF 465. Free ski pass for children up to 8 years old. Advance ticket sales normally start in September and are reduced by up to 50%.
Website: Crans-Montana
GSTAAD
The Swiss ski resort of Gstaad is located in the southwest of the country.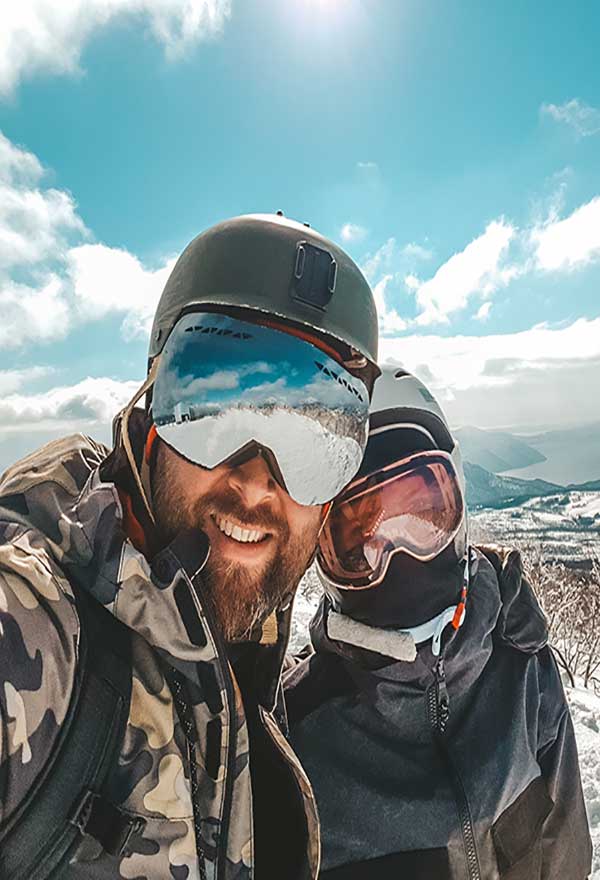 It is one of the most famous and exclusive ski resorts in the world, and has been a popular destination for the rich and famous since the early 20th century.
The resort is home to some of Switzerland's best ski slopes, as well as, a luxurious spa and vibrant nightlife.
Gstaad is located at an altitude of 1,050 meters above sea level in the municipality of Saanen. It is one of Switzerland's largest ski areas, with more than 200 kilometers of slopes. The ski season in Gstaad generally runs from the beginning of December to the end of March.
A number of lifts and cable cars provide access to the various ski and snowboard runs at the resort. There are a number of runs suitable for beginners, as well as more challenging runs for experienced skiers and snowboarders.
Gstaad is also family-friendly. For all children aged 9 and under, the lifts are free! The resort also has several ski schools and a childcare service, which is ideal if you want to ski for a day!
As well as its extensive skiing and snowboarding facilities, the resort is a popular destination for celebrities and royalty and has been frequented by the likes of Jackie Kennedy, Aristotle Onassis, Grace Kelly, and Prince Charles.
How much does it cost?
The price of the 6-day pass package varies according to age: children aged 9-15 pay CHF 251, 16-19 year olds pay CHF 354 and adults pay CHF 431. Free ski pass for children up to 8 years old. Advance ticket sales normally start in September.
Official website: Gstaad
GRINDEWALD
Grindelwald, is nestled in a beautiful green valley surrounded by imposing peaks such as the North Face of the Eiger and the Wetterhorn. This magnificent panorama and the numerous attractions and activities on offer make Grindelwald one of Switzerland's most popular and cosmopolitan tourist destinations and the largest ski area in the Jungfrau region.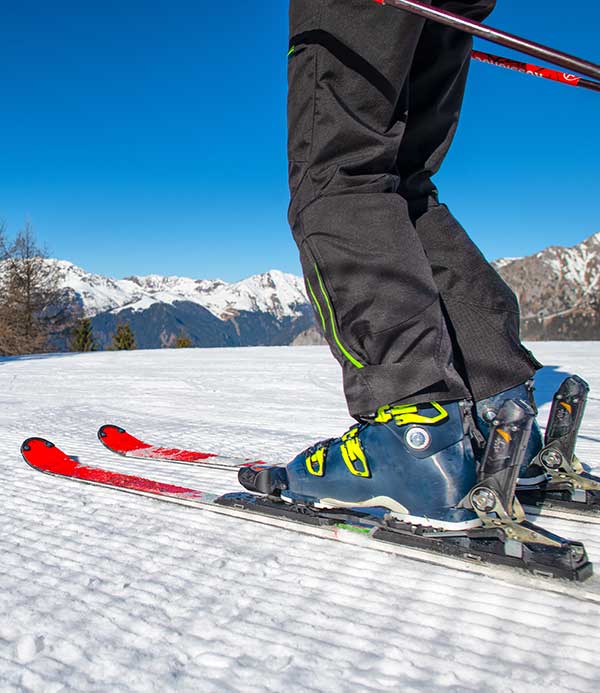 Thanks to the majestic panorama and the glacier that once descended into the valley, Grindelwald attracted its first visitors, mainly English, from the late 18th century.
The first cable car in the Alps was built here in 1908 on the Wetterhorn. World famous for eternal snow and ice. Ski area has 160 kilometers of slopes and around 30 lifts that take you up to 2500 meters above sea level.
Schilthorn near Mürren, which is also part of the Jungfrau ski region, reaches an altitude of 2971 meters. In the region of Lauberhorn downhill in Wengen, we can find the most spectacular run, which is part of the World Cup.
The World Snow Festival in Grindelwald is a celebration of icy art, with international artists around the world creating figures and sculptures out of three-meter-high snow blocks. This festival takes place in mid-January in the center of the station.
The event, which began in 1983 with a giant sculpture of Heidi dug out of the snow by Japanese artists, has come of age as a cultural event that firmly belongs to the town at the foot of the Eiger.
How much does it cost?
The price of the Jungfrau region-wide pass package for 6 days varies according to age: children aged 6-15 pay CHF 183, 16-19 year olds pay CHF 247 and adults pay CHF 385. Free ski pass for children up to 5 years old.
*Valid for the entire Jungfrau Ski Region, including Grindelwald-First, Männlichen, Kleine Scheidegg, Wengen, Mürren, and Schilthorn, including train access from Interlaken Ost and the following resorts.
Site: Grindelwald
ST. MORITZ
If you want to experience a chic and sophisticated station, then St. Moritz is the most suitable ski resort in Switzerland.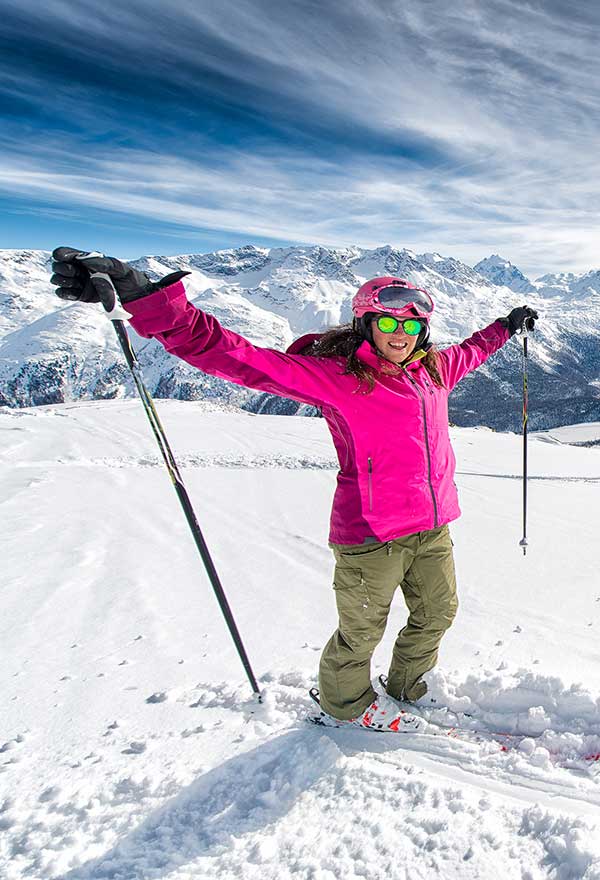 St. Moritz is a world-famous ski resort in the Swiss Alps. It is located in the canton of Grisons in south-eastern Switzerland. The resort is located at an altitude of 1,800 meters above sea level.
St. Moritz is one of the most important winter sports areas in Switzerland. The ski resorts in this region are famous for their many winter activities. It offers a variety of children's areas in certain parts of the ski resort, which are usually in sunny areas, and also offers crèches and children's facilities near the slopes.
Many hotels in the region have also started catering to families and offering children's programs.
Known as the birthplace of alpine winter tourism (since 1864). It hosted the Winter Olympics in 1928 and 1948. St. Moritz also hosted the World Alpine Ski Championships in 1934, 1974, and 2003.
The ski area has 350 kilometers (217 miles) of ski runs and is ideal for intermediate and advanced skiers. Corvatsch is excellent for spring skiing. The resort is also famous for its bobsleigh and luge runs.
St. Moritz has also been frequented by royalty and the wealthy since its inception. It has been nicknamed the "Monte Carlo of the Alps". Famous visitors include Queen Victoria, Charlie Chaplin, Grace Kelly, and Audrey Hepburn.
Even if you just want to enjoy the scenery, St. Moritz is the place to do it!
How much does it cost?
For skiing for 6 days, prices vary as follows: children 06 to 12 years old pay 108 CHF, youth 13 to 17 years old 216 CHF and adults 327 CHF.
The multipass is only valid for Engadine / St. Moritz.
Website: St. Moritz
RECOMMENDATIONS
Switzerland is very popular in the winter with travelers from all over the world, so always book well in advance. Besides guaranteeing better prices, you will ensure good hotels and classes with specialized monitors for those who want to learn to ski. Yes, it is super important for those to book lessons with ski instructors.
The ski resorts in Switzerland have all the structures to get you started safely: group or individual lessons with trained instructors. And if you just want to feel the sensation, you can ask your instructor to "take you" on a descent, and you will feel the taste of skiing!
Some of the ski schools even have lessons in many languages.
And remember to use sunscreen if you don't want to go out with your face as red as a tomato and peeling!
So, are you already feeling tingly on your feet? Which season would you like to go to? Do you know any other season that is not among my favorites?
Let me know in the comments!