Every December, Geneva comes alive to celebrate the Escalade with its traditions, humor, and official celebrations.
Another festive event, the famous Escalade race in the old town, takes place at the beginning of December and brings together many participants of all ages.
What is the history behind the Escalade?
The Escalade takes its name from the assault on the city walls of Geneva by the Duke of Savoy's troops on the night of 11-12 December 1602. Every year in December, the Fête de l'Escalade commemorates Geneva's victory with humor and tradition.
In 1602, Geneva, a rich and prosperous republic, attracted the covetousness of the Savoyards. Charles-Emmanuel I planned to make Geneva his capital north of the Alps and to fight against Calvinism with the support of Pope Clement VIII, despite "a sworn and rejected peace".
On the night of 11 to 12 December 1602, one of the darkest nights of the year, a troop of 2000 soldiers disembarked by surprise. Arriving in Plainpalais, the mercenaries climbed the walls surrounding the city. This is why the commemoration is called the "Escalade".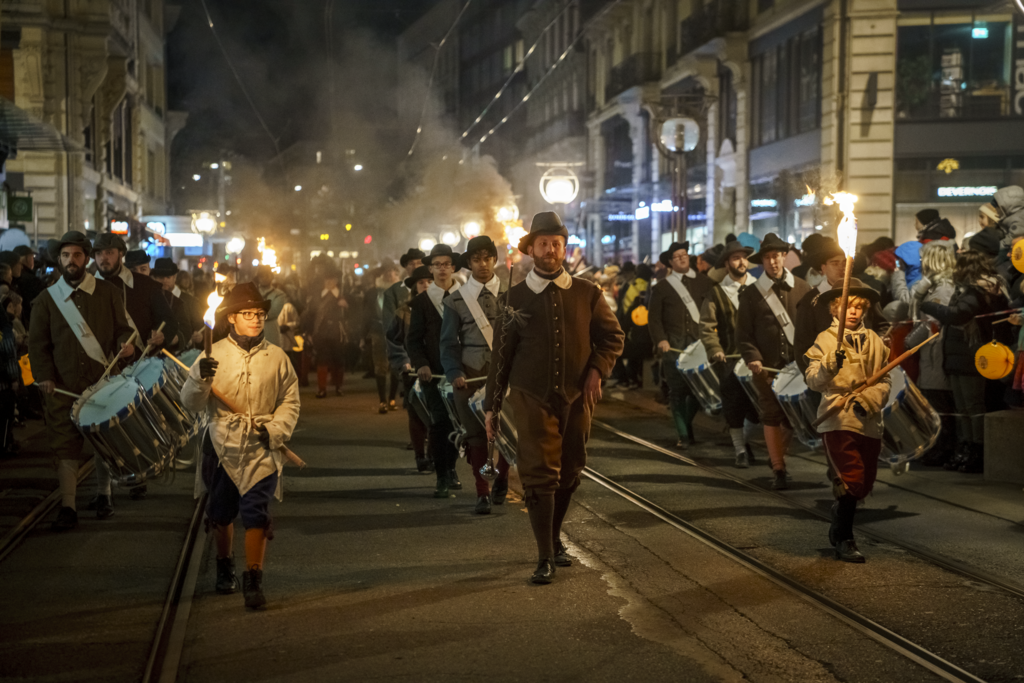 The Genevans take courage and win the victory.
The alarm is given at 4.30 a.m. by an arquebus shot fired by a sentry. The Clémence, the bell of Saint-Pierre cathedral, rang the tocsin, supported by all the bells of the monument.
Numerous stories highlight the courage of Mère Royaume, who scalded a Savoyard with her pot of soup. In her honor, since 1881, chocolate pots, decorated with the Geneva coat of arms, have been sold and eaten every year at this time.
The Savoyards might have won if they had been able to blow up the Porte Neuve according to their plan. But Isaac Mercier prevented them from doing so by knocking down the portcullis, thus blocking the way to the mass of troops.
The enemies left empty-handed, leaving 54 soldiers behind. In the early hours of the morning, the Genevese counted 18 dead and went to pray in the temples, under the leadership of Theodore de Bèze.
In 1603, the Treaty of Saint-Julien marked the end of hostilities. The European courts supported this peace process. Geneva benefited from the support of, among others, the King of France, Henri IV, who had just signed the Edict of Nantes, the Court of England, and the Duke of Wurtemberg.
How many armed men were there in Geneva in the year of the Escalade?
Where were the Savoyard dead of the Escalade buried?
The Escalade night was planned for the winter solstice (December 21), but the event is celebrated on the night of the 11th. How can this difference be explained?
You can find out more about the Escalade by going to the Maison Tavel in the heart of the Old Town.
#Escalade #Geneva #History #Festival #Celebration #Switzerland